Blend The Best Self-Defense And Fitness Training Today With Our Brazilian Jiu-Jitsu Classes
Get more from your workouts with our Gracie Jiu-Jitsu Classes in Warren. Truly the best of both worlds, our Jiu-Jitsu training gives everyday men and women a great total-body workout and the best self-defense skills for any situation.
Learn from the dedicated staff at Team Bundy Gracie Jiu-Jitsu and build your skills one day at a time. Perfect for all experience levels!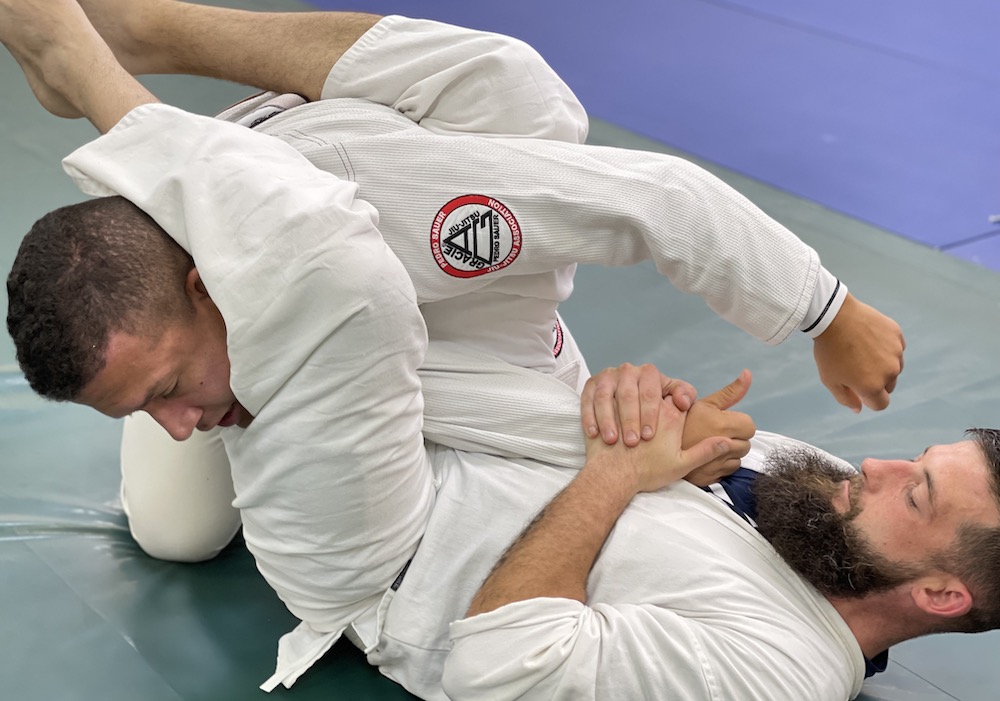 What Can You Expect From Our Gracie Jiu-Jitsu Classes In Warren?
First, you can count on comprehensive coaching and dedicated support. The art of GJJ is built to help beginners and experts alike defend against any attack with ground-based self-defense that takes strength almost completely out of the equation.
You'll learn the fundamentals of ground grappling in no time and walk away with confidence in your skills.
When you join us in Warren, you'll enjoy:
Effective defense strategies for competition and the real world
High-energy classes that are open and inviting
Constant motivation to get better every week
Dedicated instruction and feedback

And Don't Forget: You'll See Real Results Fast!
Jiu-Jitsu training is a total-body effort and you'll feel it from day one. Because our classes include technique training and practice drills, you'll push your body like never before and not even realize how hard you're working.
At Team Bundy Gracie Jiu-Jitsu, you can burn hundreds of calories in just one class and walk away with:
Lean, toned muscle gains
Improved agility and flexibility
Booted speed and athleticism
Unwavering self-confidence in every aspect of your life
Don't Miss Out On The Best GJJ Classes In Warren!
We're proud to work with everyday men and women across Warren and we can't wait for you to be next. Our Gracie Jiu-Jitsu program is designed to help all skill levels thrive and we're committed to making that happen every single day.
Fill out the short form on your screen today to learn more or get started at Team Bundy Gracie Jiu-Jitsu.